Victor Delfin was born in Lobitos, Piura, Peru, in 1927 and was the youngest of seven. His talent allowed him to win a scholarship to study painting and drawing in the School of Fine Arts in Lima.

Delfin is one of the most important contemporary artists of Peru. His art has been exhibited in Europe, South America and North America. Delfin has received many awards and his work is housed in major museums and private collections.  He draws paints and makes sculptures out of plastic, wood, metal, iron and anything else he can find that inspires him. Delfin is highly regarded for his massive metalwork sculptures of birds, horses and other animals. His sculptural works immediately grabs the viewer's attention. Critics say he writes a poem out of iron. He is well known for his sensual, often sexually-charged paintings. He is best known for his monumental "El Beso" (the kiss), a large sculpture in the "Love Park" by the Pacific Ocean in the Miraflores district of Lima.

Delfin's bold and often vividly colored screen prints, sometimes figurative, sometimes schematically abstracted in the style of pre-Colombian art, feature symbolic creatures such as condors, macaws, sea birds, roosters and pigeons. Delfin has developed an interest in human rights and social consciousness and his art can also have a strong political theme.

His extensive work is clearly influenced by Pre-Columbian art. He was very inspired by the Paracas and Nazca cultures. Delfin's work captures the sensitivity and deep identification with natural forces which characterizes the Native Peruvian relationship with "Mother Earth."There is a certain mystery and magical halo that encircles his compositions. His fertile imagination and outstanding skills translate his message of overflowing passion and love for the essence of the Incan and Pre-Incan cultures.  He has exerted great influence over the development of Peruvian art in the latter half of the 20th century.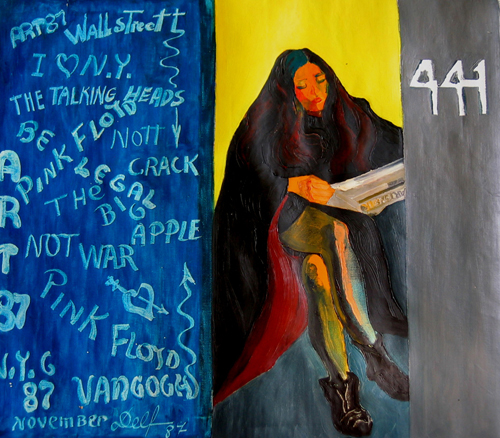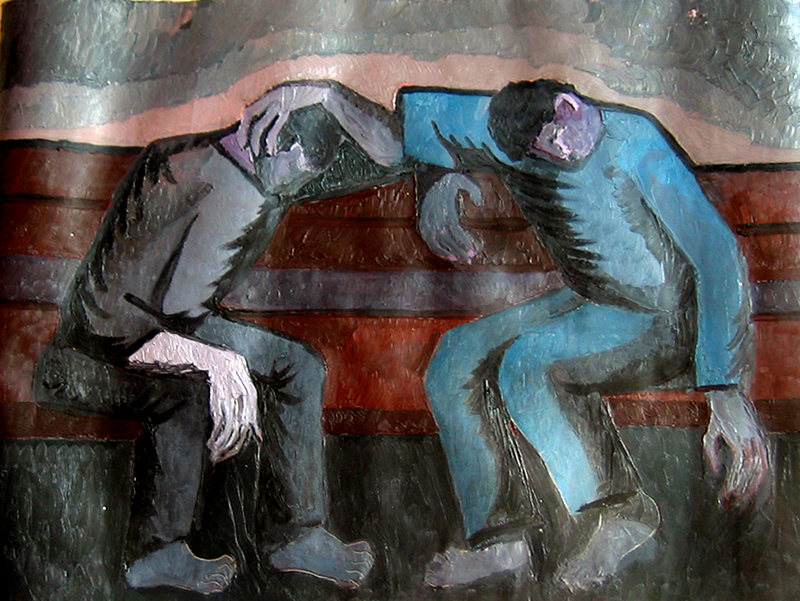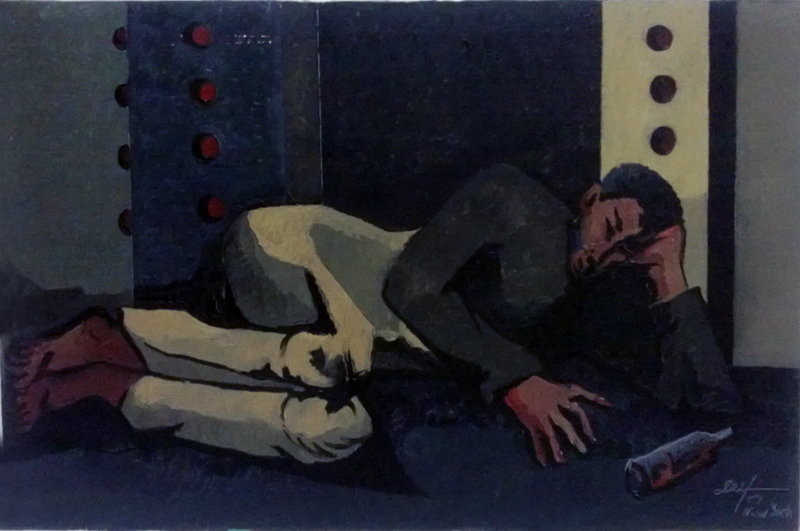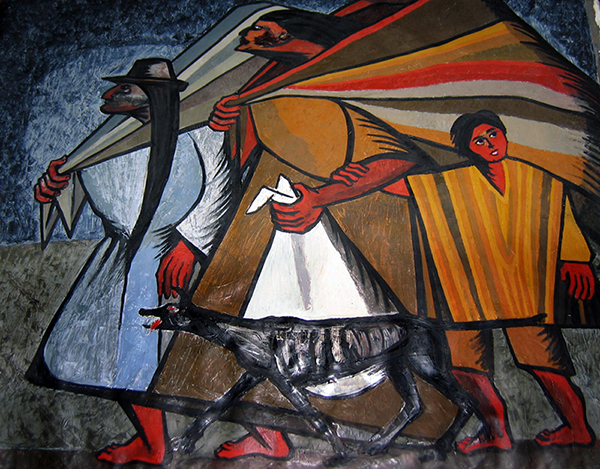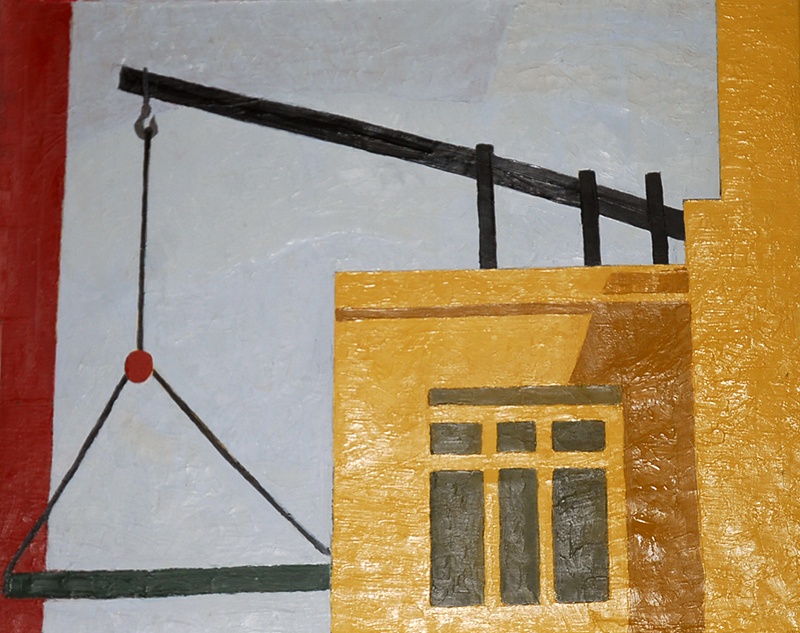 NYC Crain
20" x 24" Oil on Canvas


Muchacha in the Subway of 1987
32 " x 27.5" Oil on Canvas


Muchacha Reading
17.5 " x 24" Oil on Canvas


Los Borrachos - The Drunks
23 " x 31" Oil on Canvas


Self-Portrait - Auto Retrato
16" x 12" Oil on Canvas


Borracho - Drunk
22 " x 30" Oil on Canvas


The Immigrants II - Los Inmigrantes II
Oil on Canvas