Mauro Yrigoyen was born in Huaraz, Ancash, Peru, in 1967. He graduated with honors from the School of Fine in Lima, Peru. He currently teaches Painting at the School of Fine Arts of Peru and Art History at Cesar Vallejo University. He is the president of the Peruvian Figurative Society.
Yrigoyen's art has obtained international recognition and has been exhibited in private salons, museums, galleries, and embassies around the world including Peru, United States, Guatemala, Italy, Spain, Israel, Singapore, The Philippines and, Malasia. He has received many awards, among them, a medal from Saint Joseph the Worker Parish in 2007, a medal from the Fernando Saldia Museum of Art in 2001, and a diploma from the British Council in 1995.

Yrigoyen specializes in portraits and human figures. He likes to explore the human figure. In his work, he presents us with male and female nudity intertwining with nature.
Yrigoyen has an innovative esthetic approach to painting that combines rigorous academic techniques with composition. He says, "I search for form perfection, color, harmony and, mainly I look for the presence of beauty".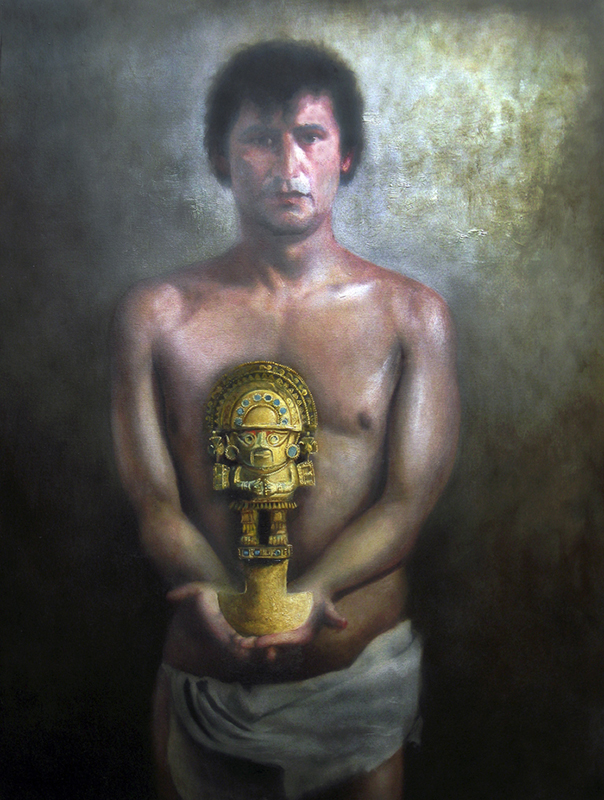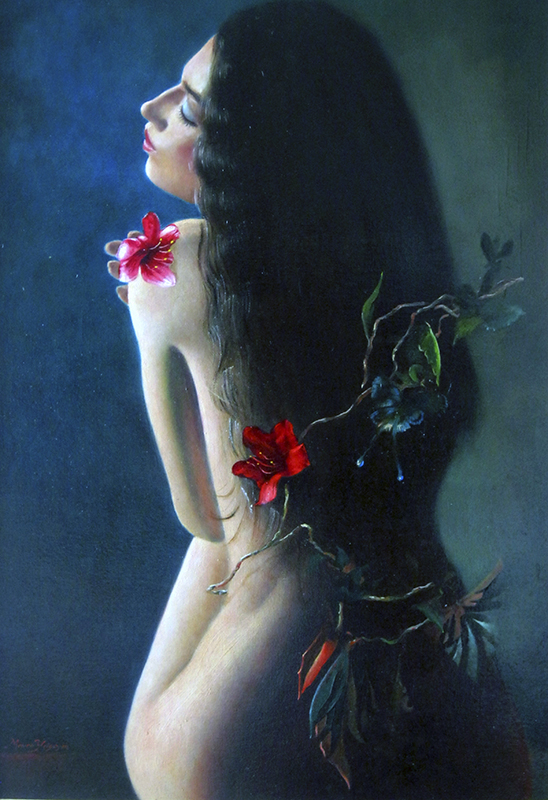 The Presence of the Ancient Tumi
40" x 30" Oil on Canvas


Woman of the Night
30" x 24" Oil on Canvas
Running Against the Winds
40" x 30" Oil on Canvas