Peruvian-Croatian artist Maria Elena Mandun Nordman was born in Lima, Peru. Stories of the European war and fairytales told by her Croatian grandfather inspired her to attend and graduate from the School of Fine Arts in Lima, Peru. 
Mandun's work has been exhibited in many galleries in Peru, Spain, Argentina, Brazil, Chile and in California, USA. She has received numerous honors and awards. Maria Mandun specializes in realistic oil paintings depicting heroes from fairytale stories she writes. She paints dragons, birds, flying horses, cats, circles, triangles and a large series of entities that are a product of her own imagination. 
Mandun's art is like a window to another dimension that that allows us to explore esoteric and parallel realities. "Entities reside in our imagination that are important to our childhood. However, as we grow up we forget them and they become part of a dream. They are like pieces of bread that our childhood left to mark the path to the land of reality that our adulthood eats every single day of our lives until there is no return".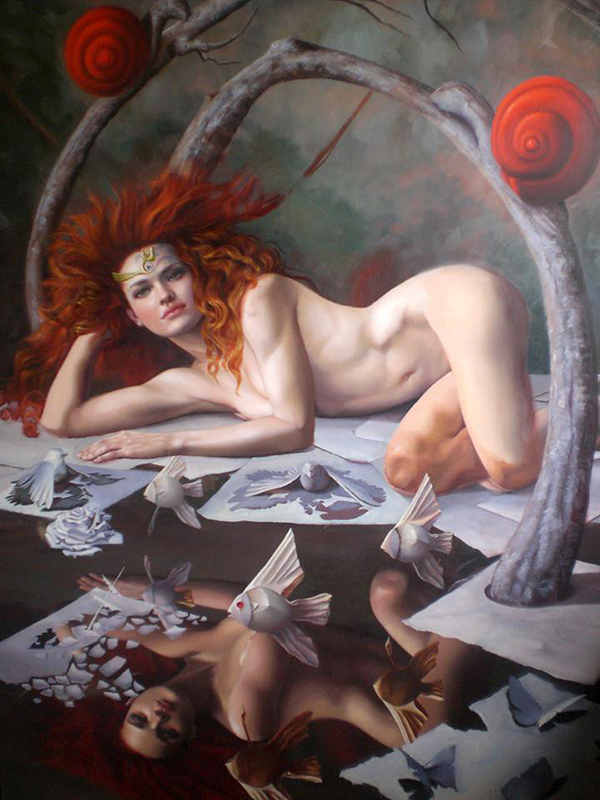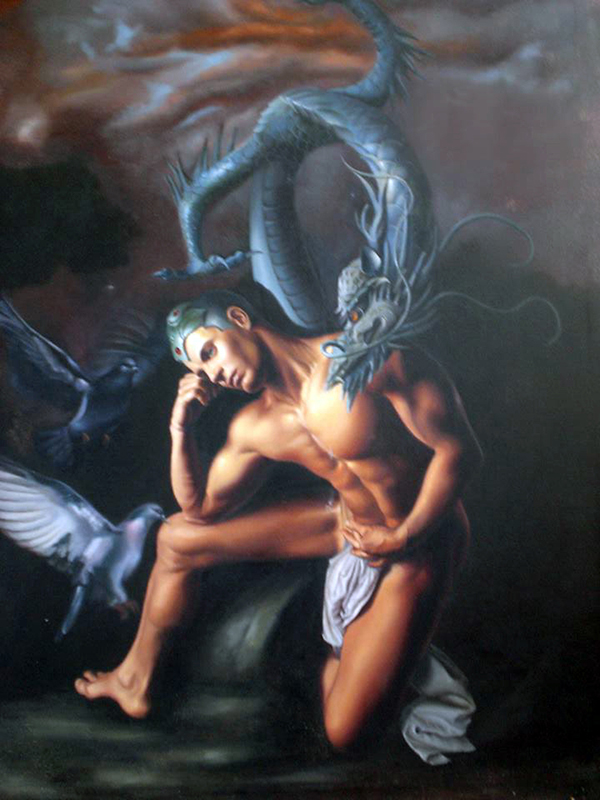 Once Upon a Time - Había una Vez
64" x 46 1/3" Oil on Canvas


When Night Falls - Cuando Cae la Noche
47 1/4" x 29 1/2" Oil on Canvas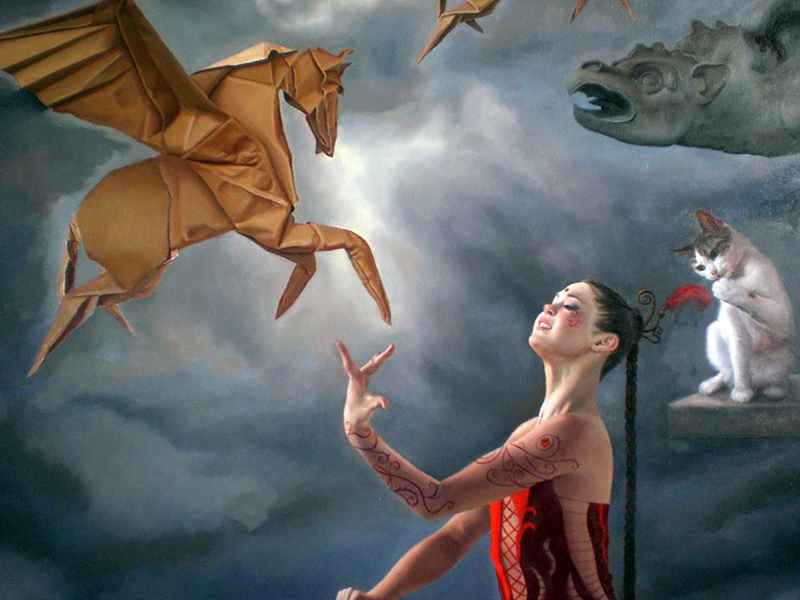 Hearts Tamer - Domadora de Corazones
33 1/2" x 49 1/2" Oil on Canvas