Gonzalo Garcia was born in Lima, Peru. He attended several art classes in private art studios and then graduated from the Art School of the Lima Catholic University.  He lives and works in Lima dedicated to his painting.

Garcia has participated in more than sixty art exhibitions, some of them out of his native Peru. Since his first solo exhibition in 2000, "Ritual de lo Habitual" where he explored how society turns people into mass-consuming objects, Garcia's work has been well received and reviewed by the art critics.

Garcia explores the human figure in relationship to other humans and to elements of our daily routine. From toothbrushes, telephones, toys, furniture to war machines creating a world where it is difficult to visualize the end of reality and the beginning of fantasy.

Gonzalo Garcia likes to use characters from Peruvian culture interacting with those from the Greek, Chinese or Egyptian cultures. He rewrites history in a sarcastic and playful way to tell his viewers what being Peruvian means to him. "The real value of Peru is not just its glorious past. It is also the skills that Peruvians have developed learning from other cultures to show the world who we are".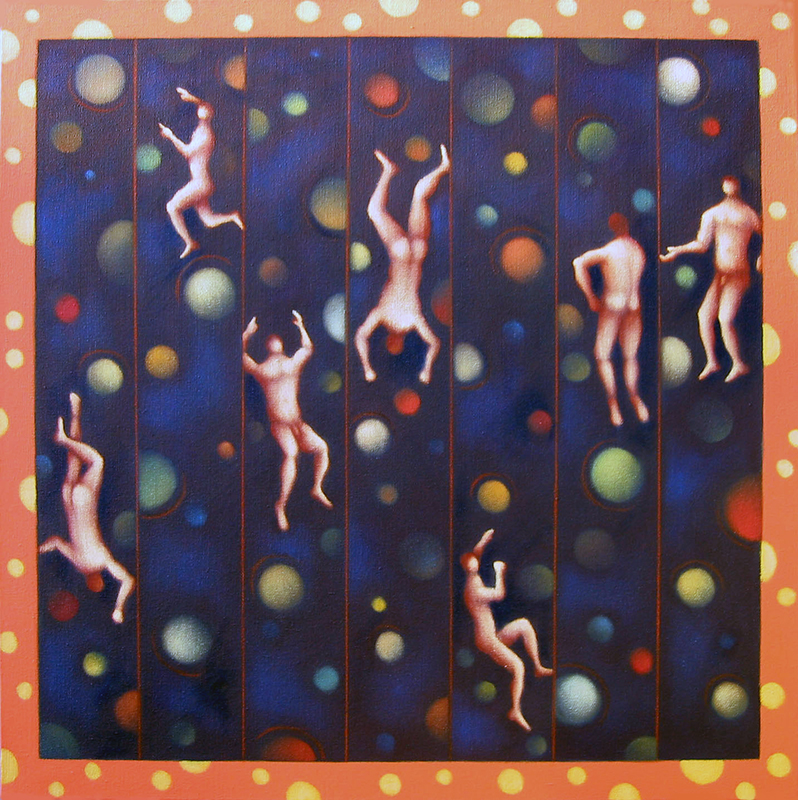 El Mago - The Wizard
57" x 45" Oil on Canvas


Lost in Space - Perdidos en el Espacio
27 1/2" x 27 1/2" Acrylic on Canvas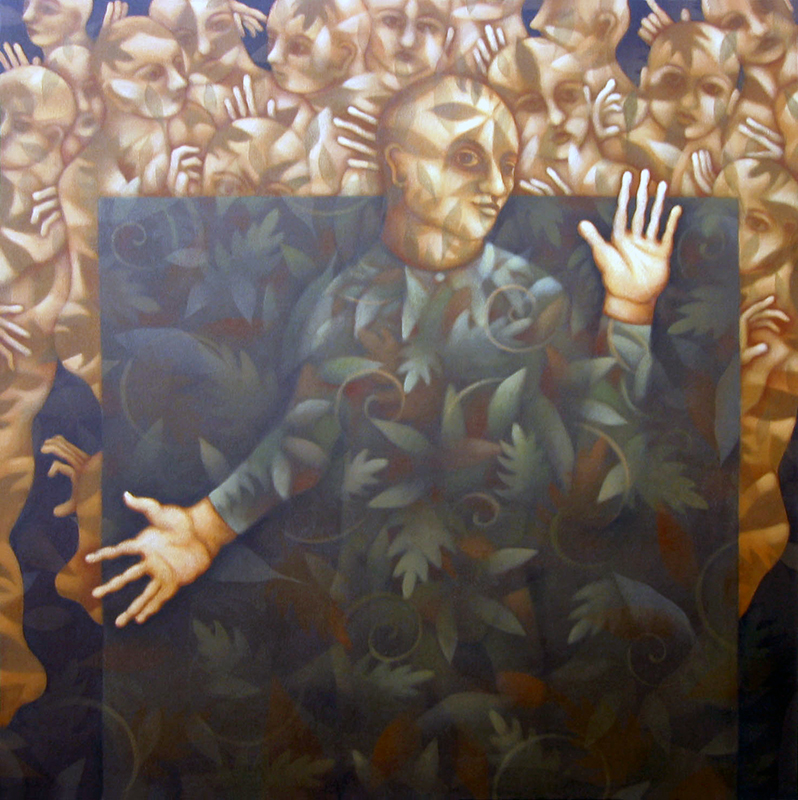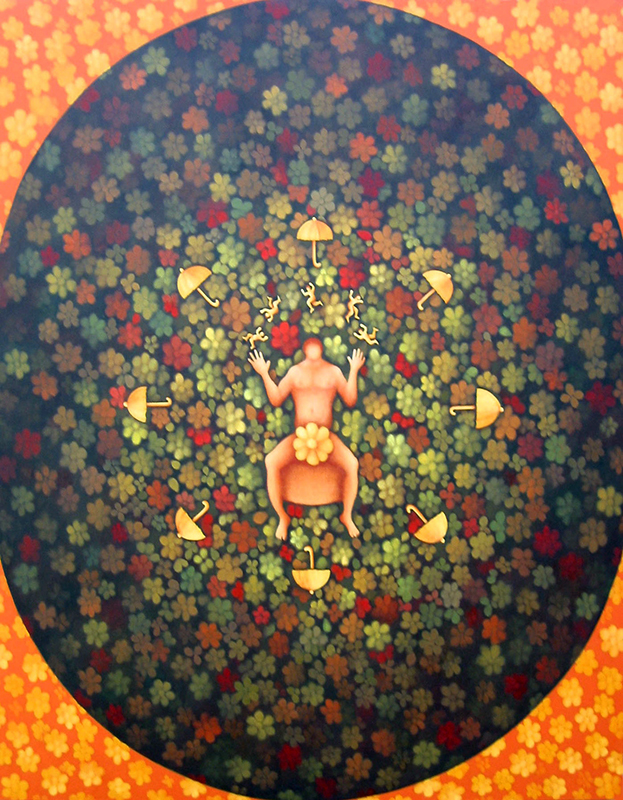 Muchos Personajes - Many Characters
47 1/4" x 47 1/4" Oil on Canvas