Gabriel Mendivil Zambrano was born in Lima, Peru. He grew up in Ayacucho in the Peruvian Andes where he developed his passion for painting inspired by the beauty of the high mountains. He graduated from the School of Fine Arts in Lima Peru and then from the University San Ignacio de Loyola in Cuzco, Peru.  He currently teaches Art at the Peruvian-Italian School, Antonio Raimondi.

Mendivil's art has been exhibited in many galleries in Peru as well as in California, USA. In 2000 he was the recipient of the "II Young Art Award" granted by the prestigious Art Museum of the San Marcos University. Gabriel Mendivil has a unique style that does not follow any pre-established rules. He paints social, religious, and cultural themes with colors and compositions that might be shocking to some.
Mendivil remembers and paints the suffering experienced by the Peruvian people during the terrorism years. He paints to protest racial, social, sexual, economic, religious, cultural, gender identity and sexual orientation discrimination.  He is a passionate artist who cannot witness a social problem without being a voice to draw attention to it. "I need to express what I see and what I think through colors, through shades and light".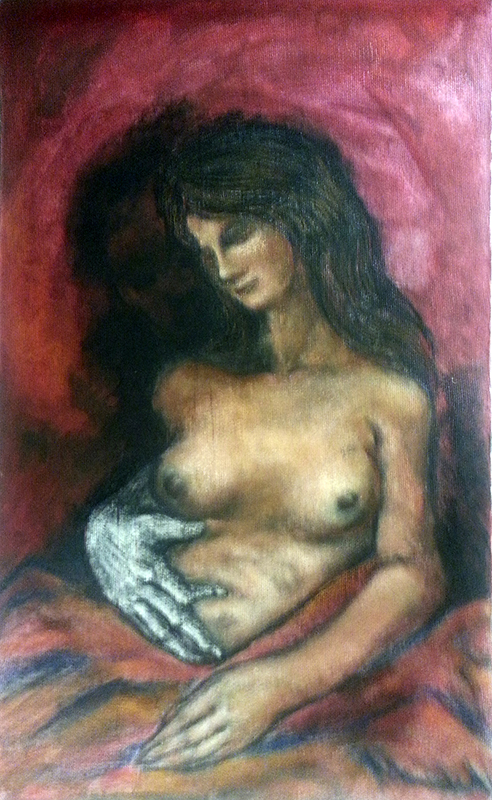 Male to Female Diptych
" x " Oil on Canvas


Male to Female Diptych
" x " Oil on Canvas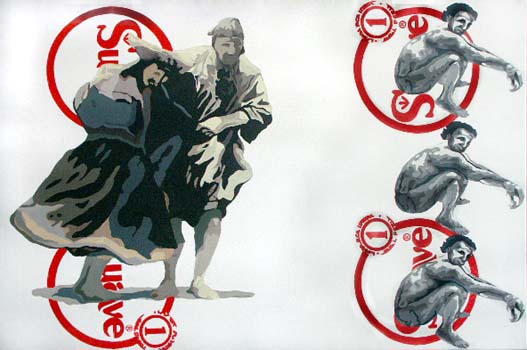 Raymi
59" x 39 1/2" Oil on Canvas